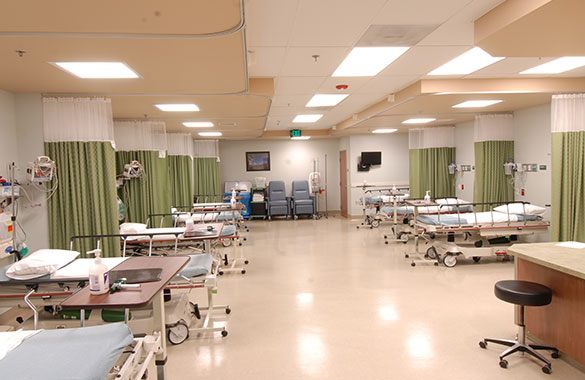 Congress Medical Surgery Center
We are pleased that you have elected to have your surgical procedure performed at Congress Medical Surgery Center. Our staff wants to make your upcoming visit as comfortable and as pleasant as possible.
In order to complete all admission procedures, you are to arrive at our facility at the time given to you when you receive your pre-op phone call by our nursing staff.
To ensure the desired surgical outcome, please pay careful attention to the details below.
It is very important that you speak with someone from the surgery center prior to the date of surgery. If you have not been contacted by us, please call the center at (626) 396-8100 before the scheduled surgery to confirm your appointment.

If you have had a physical exam or pre-operative tests within the last 30 days, please ask your primary physician's office to send the reports to us (Attn: Pre-Op Nurse) prior to your arrival. This information may be faxed to (626) 396-8121.

Please make arrangements for a responsible adult to drive you home after surgery and to stay with you the first 24 hours. You will not be permitted to leave the Surgery Center alone after receiving anesthetic drugs. It is important that you call your surgeon at (626) 795-8051 if you should develop a cold, sore throat, cough, fever, or other symptoms of illness before the surgery.

Please visit Patient Forms and under Congress Medical Surgery Center fill out and print; Registration Form, Patient Health History and Pre-Ansthesia Form
DOs & DON'Ts In Preparation for the Surgery
Take your usual morning medications with a small sip of water only.
If you have asthma, you may use your inhaler. Bring your inhaler to the Surgery Center.
Please contact the surgery center for instructions on taking insulin and oral diabetes medication.
If you are taking blood thinning medications, ask your surgeon when to stop taking it prior to your surgery.
A denture container will be provided if needed.
Do not eat or drink anything including water after midnight, the day prior to your surgery, unless our staff tells you otherwise.
Please do not chew gum, candy or breath mints.
Please refrain from consuming alcohol or from smoking for 24 hours prior to and after your surgery.
Discontinue all herbal medication, diet pills and exercise stimulants two weeks prior to your surgery date. Failure to do so may result in your surgery being canceled.
Please do not wear makeup or contact lenses. Bring a case for your glasses, if you wear them.
Do not bring valuables or jewelry with you to the Center.
Please remove all body piercing jewelry prior to arrival.